Course catalogue
Start learning now
Scroll through for well designed, self-directed learning experiences of various lengths and experience levels.
Click on a course to read more about it.


Current Course Offerings

Registration for *"In the Flow" is open now through May 29. Accepting late registrants through June 10.*
Supercharge with Solar Energy (for returning students)
*For students who have worked with me pre 2021: A welcome back, re-connect solar charge special offering. A quicky course about working with the energy of solar cycle 25 to supercharge your practice and improve your life. We are getting a cosmic boost, solar style. You feel it! Learn the importance of solar energy as a cosmic building block and how to bring it into your field for positive personal development. Discover how this energy acts as a battery pack for your path through the planets. Hear guidance on how to work with both as you craft your path for the next cycle. (Scroll down for more details!) *Pre-requisite for access is that you have studied with me anytime before 2021. Completion of any of the gridwork, soul care, self development, and care-taking offerings would be sufficient. This reminds you of the methods you built there and updates them in the new solar cycle.*
Core methods
Breathe. Ground. Connect: Youth Version
Learn how breath, intentional connection to the earth, and harmonizing to the universe serve as powerful energy management tools that can be worked with in any moment. Get grounded, raise your vibration, and connect to your soul with this all in one practice that brings 3 forms of connection and alignment in to one rock solid, dependable practice. Bonus? It comes with downloadable meditation videos walking you through the method you can use anytime, anyplace. *Access comes with 1 year to a members-only learning community as well as youth specific learning opportunity. See the full description for my information.*
Core methods
Breathe, Ground, Connect: Foundations of Energy Management
*New to IndiCrow Academy? Start here!* This program delivers the fundamentals of the "Breathe, Ground, Connect" energy management strategy designed by me, Katie IndiCrow. Come learn the energy management tool that a) repairs your auric field, b) helps lift and maintain your vibration and c) dials you into your connection with the Universe. Get grounded, raise your vibration, and create a clear path for self-connection with this method. Learn how to recognize your own energy management needs. Discover grounded guidance on how to put this effective practice to use in ways that work *for you*. *Learn the method in a month and return to the videos, content, and support materials to further build your impact factor. Registration gains you access for a year which is plenty of time to get into it and put it to work in your life.* *Course updated May, 2022 with new videos and content!* Completing this course will earn your entry into upper level courses. This is ground-level IndiCrow training. We build on what you learn here with every single program.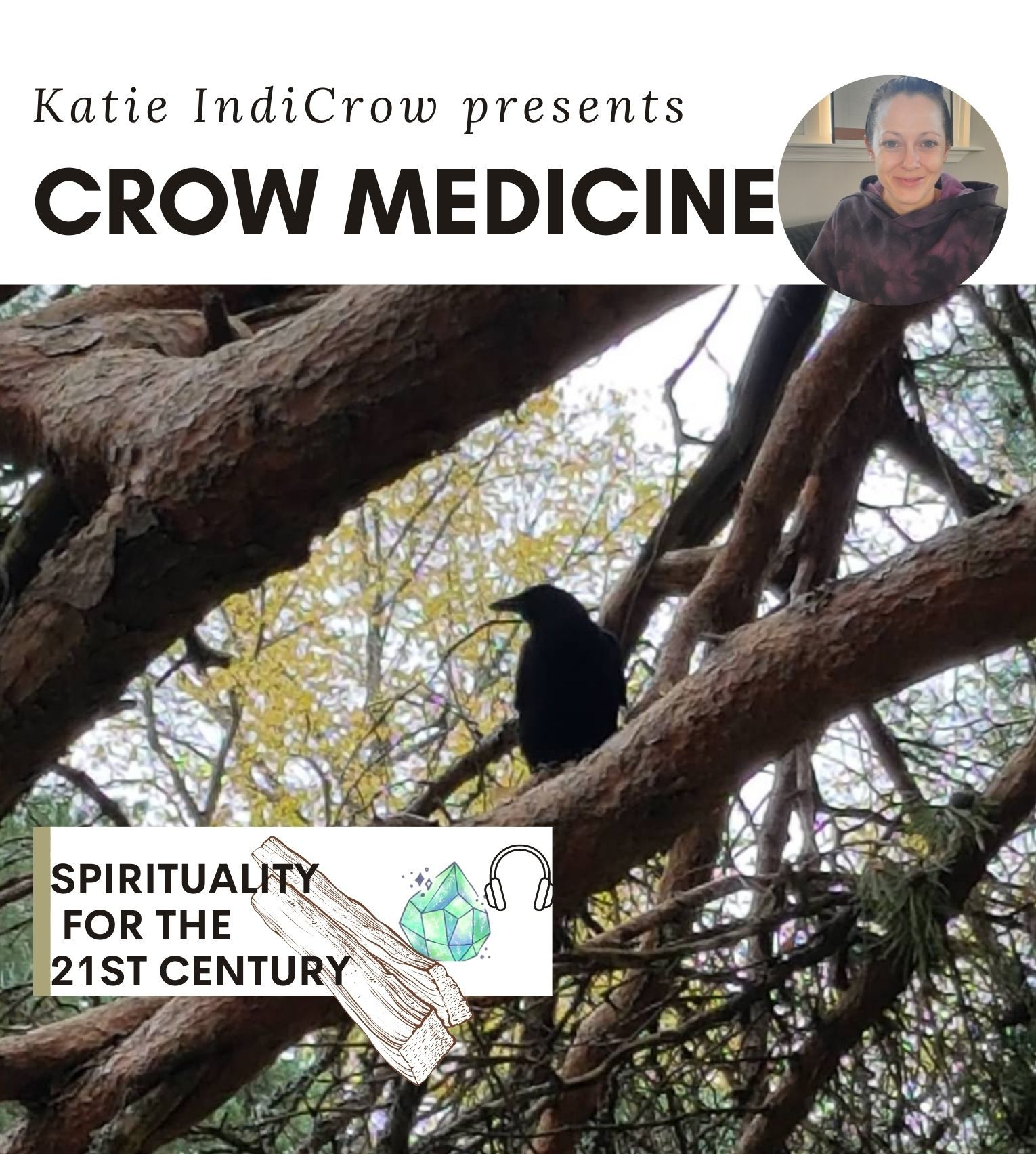 Head to my blog, www.crow-medicine.com to read more about me & to catch up with my recent conscious lifestyle creations. Visit my media site, www.crowmedicinemedia.com to check out my ever growing range of podcasts and multi-media creations!
Created with