foundations of energy management
Body, Soul, and Planet Powerful Foundations Pack
Covering the foundations of the body, soul, and planet method of self-connection and energy management. Includes 'Breathe, Ground, Connect' and 'Soul Compass: Hearing and Healing the Body and Soul Connection'.
Begin with the foundations energy management through meditation that I developed in 'B, G, C'. Learn how to ground and heal with the earth and universe as your main tools. From there, enter into Soul Compass, a program designed to bring you into a deep awareness of the soul and body connection. Dive into learning about your energy body, how to care for it, and how doing so benefits all facets of your life. Learn how your emotions are a powerful pathway to self-awareness and how to manage them. Discover the unique sound of your soul and how to hear it as a part of your day-to-day life.
Click here to view a video presentation describing the content and how it comes together to form a powerful learning experience:
https://crow-medicine.com/2022/01/31/feeling-the-call-to-soul-care/
Also called the 'Powerful Connections Pack'.
*Payment plans available at checkout.*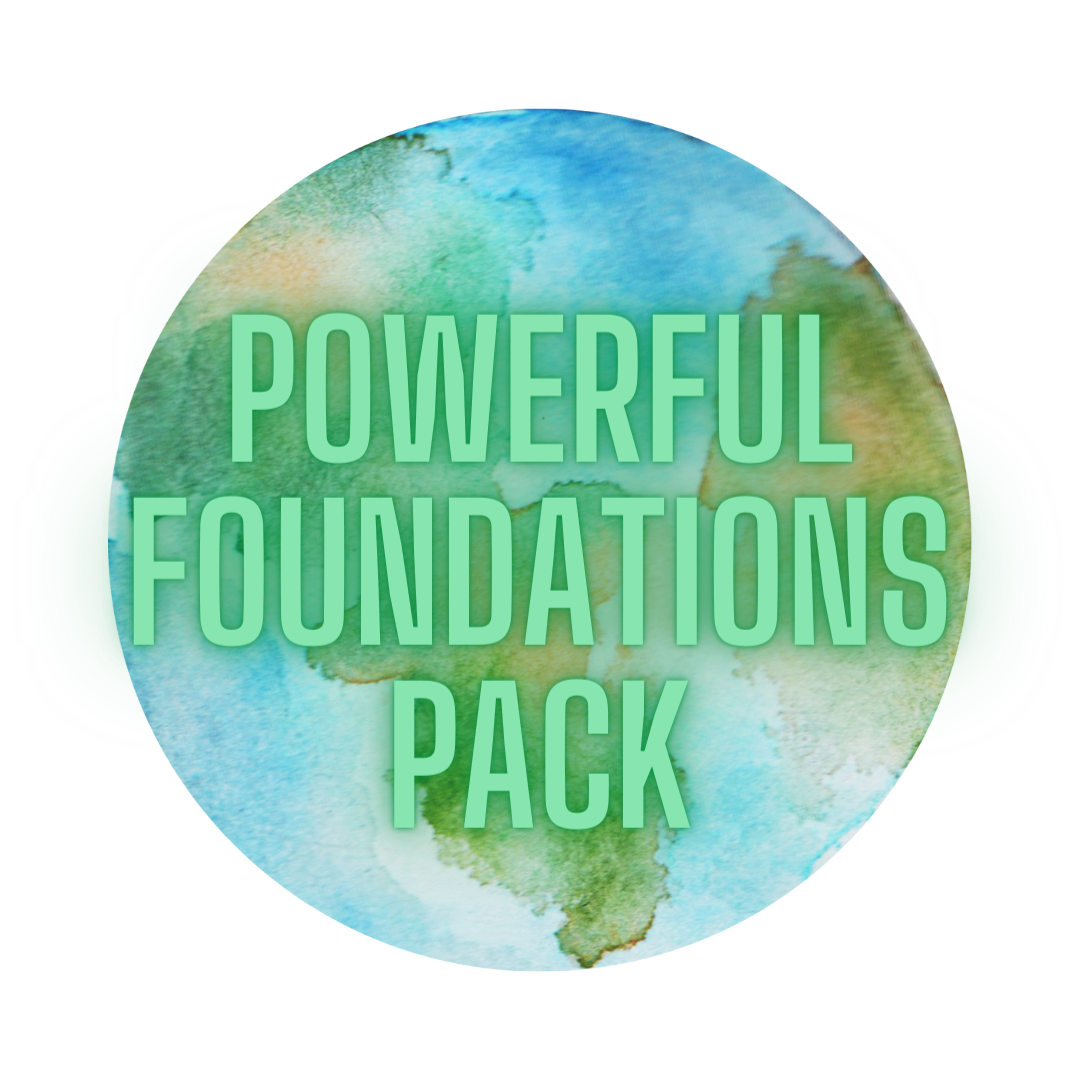 6 meditation and energy alignment videos and 1 book.

Take at your own pace study materials (with a learning guide)

Powerful and unique material aimed at fostering a positive relationship with self and self-care.

Tools to use in your day-to-day life to feel grounded and clear.

Program access online for one year. Need longer? Just ask.

Flexible payment options
17% discount (almost the full price of the meditation program) is offered to support well-rounded learning.
Encouraging well-rounded study, this package offers students the opportunity to hone-in on the healing act of meditation and energy alignment in two parts. The meditation program offers neat videos and core concepts in an easy to learn, quick study format. The Soul Compass material builds upon this practice, extending it into body awareness and soul-body connection and awareness. Ideally, students coming into the school study both programs. For now, I offer the bundle at a significant discount.
Get Grounded in You
Both of these programs hold a practical focus with the onus of learning aimed at getting you connected to you. This includes feeling healthy, grounded, and clear.

These two programs serve as the basis of the Body, Soul, and Planet method of energy management, self-discovery, and intuitive skills development that is the hallmark of what I created. To learn more about each program, click in.
Courses included
Body, Soul, and Planet Powerful Connections Pack
*Contact me directly if you would like me to substitute the meditation package for the young learners one. The main difference there is in the orientation of examples given.
Soul Compass is doable for someone with a grade 10 learning level up.*
Powerful Connection Pack
Foundations of the Body, Soul, and Planet method of energy management and self-communication.
Created with